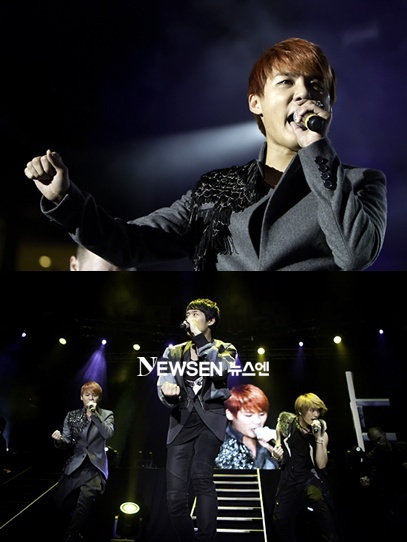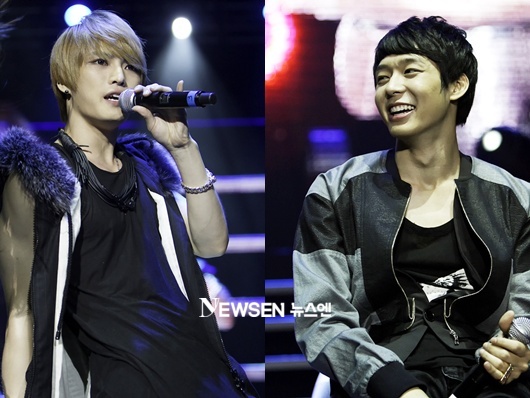 JYJ (Jaejoong Yoochun compliance) Finally, a global showcase for the United States, LA debut album 'The Beginning (The Beginning)' completed with great success on the World Wide showcase.
JYJ, starting with the 12th New York casino in Las Vegas on the 19th after three rounds of LA syokeyiseukkaji total U.S. ended the showcase.
LA Showcase JYJ time even if the shed regret down the peak of the last live performances and choreography, with the introduction of bold American theater, filled with the cheers of 6,000 responded.
Three times over the Americas of the World Wide syokeyiseueneun JYJ total audience of 20,000 people visited the hall.
Worldwide Americas Asia tour, followed by being closer to showcase successful debut in the United States in December JYJ 'The Beginning' (The Beginning) to promotional activities, the blue light was turned on.
U.S. support for legendary producer Rodney jeokinseuneun JYJ showcase to fire directly at the party volunteered to attend an interview and was praised for JYJ.
The American press and the public also appreciate about JYJ future activities, as well as revealed in the expectations.
JYJ "This showcase of the hottest show American fans cheering you on, thanks to the confidence in the United States was entering" "We are not challenging the United States. As always, the challenge is to showcase our music to the American public love seems to know how to get, "he said.
The end of LA to showcase the world's 10 cities worldwide and finished the tour on the 18th JYJ global debut album via iTunes, the sources revealed.
27th, 28th in the Seoul Jamsil Olympic Stadium to open the first concert of the nation's largest.
Search:
Newsen
Credit translation:Ms.Kim
Shared by:
C3jj