All the singles that weren't included in the BEST ALBUM released in February all in one!
Asia vocal group "Tohoshinki" has totally swept the Japanese market. The BEST ALBUM has achieved the sales of 600,000 copies! Even after the announcement of their hiatus, their popularity has remained unaffected.
Featuring singles and jacket artwork, a complete record in 3 albums will be released as a set in the B-Side ALBUM!
For the first press edition, a specially made 1000-piece puzzle will be included!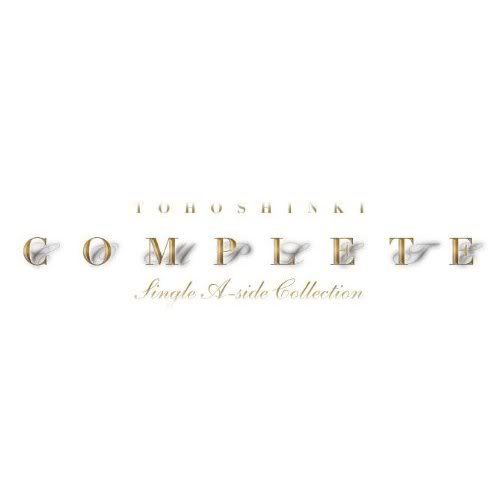 《Details》
※TOHOSHINKI BEST SINGLE A-Side COLLECTION
〈DISC-1〉
HUG(International ver.)
Stay With Me Tonight
Somebody To Love
My Destiny
明日は来るから (Asu wa Kuru Kara)
Rising Sun
Heart, Mind and Soul
Begin
Sky
miss you
"O"- 正・反・合- ("O" -Sei.Han.Go)
Step by Step
Choosey Lover
Lovin' you
〈DISC-2〉
SHINE
Ride on
Forever Love
Together
Purple Line
Two hearts
WILD SOUL (CHANGMIN from 東方神起)
Runaway
My Girlfriend (YUCHUN from 東方神起)
If…!?
Rainy Night (JUNSU from 東方神起)
Close to you
Crazy Life (YUNHO from 東方神起)
Keyword
Maze (JEJUNG from 東方神起)
Summer Dream
Song for you
Love in the Ice
〈DISC- 3〉
Beautiful you
千年恋歌 (Sennen Koiuta)
どうして君を好きになってしまったんだろう? (Doushite Kimi wo Sukininatte Shimattandarou?)
呪文-MIROTIC-
Bolero
Kiss The Baby Sky
忘れないで (Wasurenaide)
Survivor
Share The World
ウィーアー! (We Are!)
Stand by U
BREAK OUT!
時ヲ止メテ (Toki wo Tomete)
〈DISC-4〉
※TOHOSHINKI BEST SINGLE B-Side COLLECTION
Try My Love
言葉はいらない (Kotoba wa Iranai)
Eternal
The way U are(Japanese ver.)
High Time
NO PAIN NO GAIN
PROUD
Day Moon ~ハルダル~
Box in the ship
Take Your Hands
Tea for Two
五線紙 (Gosenshi)
A total of 57 songs included
source: [amazon.jp + XIAHKING]
photo Source: [tvxqchamie]
translation Credits: tvxq_luv@tohosomnia.net
shared by: tohosomnia.net
Please do not add on/remove credits