August 5th – August 11 Ranking
Who is the idol you want to carry in pocket (pocket boy) the most?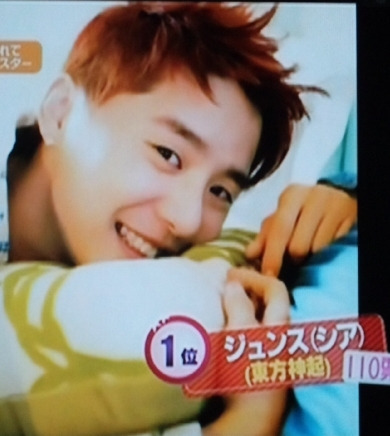 1st XIAH JUNSU
July 22nd – July 28th Ranking
Pretty boy star who looks like a herbivorous man?
(herbivorous man "soushoku danshi" means someone who is gentle, refined, concerned about his appearance, kind or respectful to the females in his life–but in the other hand, he's often pointed as a man who is not 'a man' enough)
1st XIAH JUNSU
July 8th – July 14th
Even his sweat smells fragrant, who is pretty boy star that seems most refreshed?
2nd XIAH JUNSU
May 13th – May 19th
Pretty boy star you would like to raise?
1st XIAH JUNSU
credit:
dnbn
trans + shared by:
sharingyoochun.net + C3JJ